Greetings Qortians! As development continues to knock out new additions like the madmen of raw talent they are, Qortal introduces a completely new piece to its fully custom consensus, a piece meant to remove the ability to run multiple nodes (and thus minting keys) on a single computer — introducing, the MemPoW algo! MemPoW is a major step toward the future and yet another world first for any blockchain. A memory-based Proof of Work is now a requirement in Qortal minting.
Minting rewards have been modified across the board, with a reduction to the founder tier and an increase to the rest of the minting level tiers. (along with a massive reduction to the previous "QORA burn" rewards, which were given as a way to help convert the previous QORA community to Qortal, and it was decided that the initial percentage for that was set way too high.) These decisions were all made by community vote.
The final self-sponsorship changes, which include the self-sponsorship algorithm and a 5 million block reduction for existing self-sponsoring accounts, will be the next key area of development. The long-awaited "Q-Apps," which will allow developers to create fully fledged applications on Qortal, with cross-name linking, "payment processing," and a ton of other helpful website and app functionality, are just one of the significant Q-Chat and QDN upgrades that will be made. It appears that Qortal's "moment to shine" will be at the conclusion of 22 and the beginning of 23.
We'd like to thank our mate Legend Lootz for providing this brand-new newsletter and wish Crowetic, who turned 37 a few days ago, a happy birthday!
Project Update

New in Qortal? Discover the Qortal Data Network, one of the platform's main features. It is what will make it possible to start "creating the internet of the future." This website serves as a showcase for some of the numerous features available on QDN.
In addition to detailing how to set these things up on your own QDN-hosted website, Crowetic will be demonstrating what is possible on QDN as this page develops (and updating those demos as time goes on to continue to display the newest of QDN's data possibilities). Use it here: https://qortal.link/crowetic
Additionally, Crowetic recently published instructions for setting up a gateway node here: https://wiki.qortal.org/doku.php?id=how_to_host_your_public_data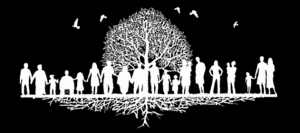 Sponsorship
MemPoW was implemented on October 22 and put into practice by consensus. Anti-self-sponsorship will be achieved by the MemPoW and the self-sponsorship algorithms working together in the following ways:
MemPoW added to consensus — this makes it so that only 2 accounts can be added to a single COMPUTER, regardless. Even if they try to get around it with VMs or containers, as the MemPoW uses memory bandwith, which is shared system-wide, to hash, and create a 'nonce' or 'result' with a statically assigned difficulty, essentially allowing us to say 'how long' it should take for a person to submit a single minting signature. It's really quite brilliant.
Self-sponsorship algorithm — Designed to 'seek and destroy' those who have self-sponsored multiple minting accounts. This algo uses available data (more details will come AFTER the algo is live) to find, and apply a 'blocksMintedPenalty' to existing accounts proven by the algo to be self-sponsoring. This will completely REMOVE the minting rights of those accounts, by giving them a -5 Million blocksMintedPenalty. Therefore existing and previous self-sponsored accounts will no longer be able to sponsor, or mint. Any of the existing self-sponsors, and ALL of the accounts they have self-sponsored, will be -5 million blocksMinted, using the new addition to the db, blocksMintedPenalty. This is very close to complete, and will be implemented very soon.
With these changes and the network being comprised of only legitimate minters, the Qortal Voting System will be able to be implemented, which means that future changes to the system (such as the addition of new coins supported, etc.) can be made as they were always meant to be, by way of a vote from leveled users of the system. A user's vote weight will be directly correlated to the number of "blocks" they have "minted" in their minting account; the more time they have dedicated to helping the network by way of minting, the more weight they will have in the voting system. A truly fair voting system for the future of the world.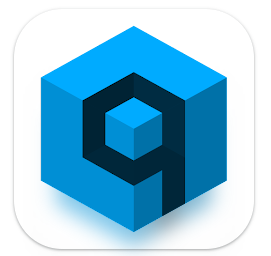 Download the brand-new app! As the initial version of the wallet will employ a "hosted node" operated by Traxo, the app will initially only be a wallet and name registration service (items that only require transmitting signed transactions to the core). The option to add your own node and the use of "light nodes" will both be possibilities as the app develops, and when these things happen, more functionality will be introduced to the app as well. Dowload the App here: https://play.google.com/store/apps/details?id=org.qortal.qortalWallet
Another download location (on QDN and accessible on the internet through a public gateway) will be provided shortly for those among us who are "anti-Google." Keep checking on the "Crowetic" name on QDN for that file to pop-up there.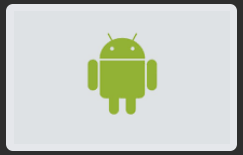 Android Termux
We now have the ability for the tech-savvy members of our community to RUN A FULL NODE ON AN ANDROID DEVICE. A tutorial is now available. Please take note of the codes and stick to the guidelines here:
https://wiki.qortal.org/doku.php?id=android_termux

Qnect App
You can currently test the community-developed application, QNect private chat software, which is intended to be a solution for many issues with those powers that shouldn't be snooping on our minds and activities, for Android and Linux OS systems (Microsoft coming soon).
View and test it out! the download instructions are here:
https://wiki.qortal.org/doku.php?id=qnect_app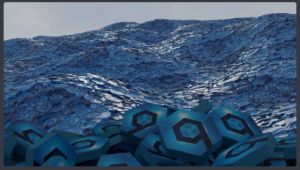 Minting Rewards
Thank you, Qortians! A prior community vote resulted in a rise in our block reward percentages and a decrease for the founders. Here are the updated percentages:
Levels 1 and 2 minting accounts share 6% of the block reward
– Levels 3 and 4 share 13% of the block reward
– Levels 5 and 6 share 19% of the block reward
– Levels 7 and 8 share 26% of the block reward
– Levels 9 and 10 share 32% of the block reward
– QORA holders transitioning into QORT coin share 1% of the block reward
– Founders share a minimum of 3!% of the block reward, and/or the 'leftover' percentage, which initially will be higher when there aren't users in all of the various level groups, and will decrease over time.
Please note: below are the original percentages for historical reference:
Levels 1 and 2 minting accounts share 5% of the block reward
– Levels 3 and 4 share 10% of the block reward
– Levels 5 and 6 share 15% of the block reward
– Levels 7 and 8 share 20% of the block reward
– Levels 9 and 10 share 25% of the block reward
– QORA holders transitioning into QORT coin share 20% of the block reward
– Founders share a minimum of 5% of the block reward, and/or the 'leftover' percentage, which initially will be higher when there aren't users in all of the various level groups, and will decrease over time.

Crisis Event
Don't miss the inauguration of this event, which our friend Crowetic will be attending with the community, pirates, and freedom fighters. This event is a must-attend in order to have a real, frank discussion about our predicament and empower us all as one. Anyone who feels led to speak is welcome to do so; the event is free and open to everybody. The occasion is scheduled for the week of February 6–10. Find more details here: https://piratechain.com/events
Join their hangout hub headquarters on the open Guilded server: https://www.guilded.gg/r/zzyjKrQ0qE?i=d3737Nkd

Playing Qortal|Portal on New Earth
Simon James from Playing Qortal|Portal on New Earth offers his heart and wisdom from the mystique of the Himalayan mountains that surround him. He gives us a thorough explanation of the history of our system's engineering, as well as its problems, successes, and potential outcomes. He also shed a great deal of light on how a world full of control mechanisms is no longer alluring or practical for the new generation of people looking for identity and a true and kind community thanks to his awakened mind.
With his Revolution of Values, Simon explains in great detail the causes of our existing financial system's flaws and its impending demise, the myth surrounding Bitcoin, and the real solution provided by the decentralized blockchain that Qortal offers to all of mankind by bringing the money printer machine to your home. Watch the video up top to enjoy his kind and wise advice at your leisure!
https://odysee.com/@playingqortal:e/videoguide:a?src=embed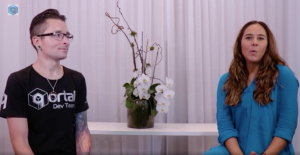 Aurea Interview
View Crowetic's amazing conversation with The Awakened Journalist out from Aurea's event. Crowetic dispels the myth of decentralization in the cryptosphere in this talk by pointing out that it is only achievable if you take the lead node position. He goes on to describe how Qortal actually accomplishes this in the field, not only in terms of currency but also by using the hardware in your own computer to power the entire internet cosmos: https://unite.live/qortal-blockchain-project/qortal?recording_id=1505
 
MarketWatch
New to Qortal? We've developed Qort's MarketWatch app with all the toys for you to play with whether you're into TA or just want to learn more about Qort's history. Watch the video above for a tour of it and download the app here: https://github.com/uniteandconquer/Marketwatch/releases

Crowetic Hardware Development
By using our devices, you will speed up the Qortal network and boost computing power all the while making your rewards safe! For our devoted community, our outstanding devices are engineered to provide the highest performance! They are available at our online store, which also has a large selection of lovely Qortal clothing designs. Visit our fantastic online store right away! https://crowetic.com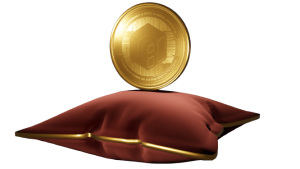 Final Words
With several false flag operations and obscene subversion strategies deftly woven into our society, the battle for the money printer machine and mankind as a whole rages on. We don't precisely know who will win, but we do know that as long as there is a power handling our currency, there will be plenty of possibility for greed or insensitivity to corrupt our handler's heart because we recognize that power turns the wise into fools and the fool into madmen.
Our dedication to returning power to the people is committed and passionately maintained. Like all modest ideas, Qortal is just getting started, but it is a power that will endure long after we are departed. We anticipate Qortal developing into unthinkable and practical solutions for humanity as long as there are beings unified in goodness and fairness.
Let Us All Unite!