Greetings Qortians! We have a lot of development in the works and things are moving along steadily. The first phase of the Names Market has been launched, we now have weekly 'Think Tank' meetings in Discord, a new Discord server dedicated to marketing efforts is being made, the first iteration of Q-Apps is nearing launch, and so many other awesome things are in the works. Qortal is infrastructure. Implementing a new infrastructure requires effort. Qortal's efforts depend on all of us working together to fill all voids. Remember that Qortal is a community developed and run project. Every member of the community has their role in assisting Qortal with building the future digital infrastructure of the world!
Project Updates

Qortal 'Names Market'
Names on Qortal are not just the equivalent of 'domain names', but also offer the ability to act as an on-chain username for any Q-App (social media, communications, profiles for all Q-Apps that 'follow' you from one to another), a QORT wallet 'nickname', and even an "NFT" (proof of ownership AND the data tied to the proof – where a user can soon manage a git repo and any other data associated with the name). A Qortal name will have the ability to have a website, git repo, public and private data, application, and followers tied to it, all of which can be sold AT ONCE on the Names Market to another owner that can pick up where the previous owner left off with NO changes to 'hosting', 'DNS' or anything associated with the current 'internet'. This is a revolutionary concept that will allow building and selling entire 'brands' or 'companies' at once, along with their entire digital presence secured on a distributed decentralized network. The Names Market is a plugin that allows owners to list names for sale, at whatever price in QORT they see fit. Remember, each name is unique and is permanently owned until sold – which can now be done via the Names Market!

European Marketing Team
Our European community has a goal to print between 10,000 and 100,000 flyers and/or stickers to hand out over the summer. If you are interested in helping get the word out in Europe, contact Positeer#5504 in our Discord.
If you would like to contribute to this cause, you can send to the "Promotion" account:
QORT: Qf166hvr4jYF49mZ4LotA6EGJXzef35ZtF 
LTC: LKH5BuCLGUAzeuUCeZ6bEiXABFUbbN2z6V 
ARRR: zs14m4p77qy3vr9d2v3eh65adg3rvfxuxssh34d6jyn4azrkqc99k4eyzh86py08rjc5c3kzhstgpv

Spatial.io
We have started to discuss a potential relationship with Spatial as we explore their immersive 3D 'metaverse' concept. Visit their website to experience a Star Wars flight simulator, an 88 MPH Back to the Future ride, or a concept of your own design! You'll also find a Qortal infographic that the team added to bring awareness to our project! https://www.spatial.io/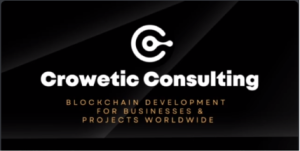 Crowetic Consulting
Since Qortal is being built to offer secure and distributed infrastructure, Crowetic Consulting is a new company and service provider preparing to launch. The objective is to assist the public and private sector with building solutions on Qortal's infrastructure. Whether it be a website, app, its own chain, or any other means of building real value, virtually anything is possible. Stay tuned!

Payment System Plugin
There are several important aspects for Qortal to become a viable alternative for the future digital world. One aspect is the ability to safely conduct transactions with a payment system. Q-Apps will soon unleash a plethora of capabilities including a payment system concept. Envision e-commerce and subscription-based services on the Qortal Network thriving with a trustless payment system! Envision the local storefront having the ability to host their own website and accept QORT or any of the other coins we build support for! There's even a possibility that we can develop a partnership with a third party fiat gateway service, as Qortal will never build support for fiat directly, but there may be a way to ensure greater adoption during the 'transition' from fiat money with some form of fiat gateway onboarding. 

QORTable – The Portable Qortal Device
'QORTable' will also soon be available. QORTable is a totally portable installation of Qortal. Utilizing custom scripts, QORTable allows a user to have a completely self-contained installation of Qortal that functions on any existing OS. The Qortal Core and UI will run without having to install anything on a computer. The core and UI run with the computer's hardware, but the Qortal installation, database (including other types of data), and UI stay on the external drive which means QORTable will be plug-n-play ready for running the Qortal Core and UI from one computer to another at any time! In other words, you can stop where you are on one computer and pick up where you left off on another computer with QORTable! No exact release date is planned, but it will be available soon at: https://crowetic.com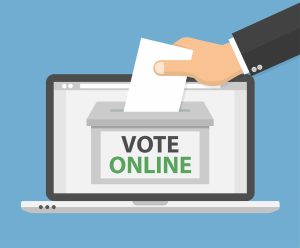 Qortal Voting System
Qortal will soon launch the long-awaited Voting System. This on-chain feature will give every Minter a weighted vote based on their blocks minted count when taking part in network-wide decision making. This weighted vote concept is based on TIME and CONTRIBUTION, just as the Leveling System is. This technology can also be used for the Groups built on Qortal, where these sub-communities can launch their own votes or polls. More info will be provided soon. 
Wiki Updates
The wiki has a couple of updates worth noting.
How To Build Qortal UI From Source guide has been updated in a more detailed format: https://wiki.qortal.org/doku.php?id=qortal_ui_from_source
QORTEX open source block explorer has been added: 
Thanks to Positeer, How To Change A Name Guide has been created: https://wiki.qortal.org/doku.php?id=how_to_change_a_name
QORTEX open source block explorer has been added: https://wiki.qortal.org/doku.php?id=qortex
Each Qortal Think Tank episode will be added here: https://wiki.qortal.org/doku.php?id=information_videos
Social Media

Think Tank #1 (February 28th 2023)
We are now hosting Qortal Think Tank every Tuesday at 10am PST in the Qortal Community Discord! Join us as we use this time to learn more about the overall ideals of the project, the inner workings of the platform, the ever-evolving roadmap, and share ideas to further the mission. Anyone is able to ask questions, provide feedback, present ideas for comments by the developers, and more! Recordings are currently posted on YouTube for those who aren't able to join, and links can also be found on the wiki: https://wiki.qortal.org/doku.php?id=information_videos

Privacy Crypto Speculation Charts
Check out this article by H8St8, where the crypto privacy arena and the war for your money are covered and along with the technical characteristics of leading privacy coins, all while Qortal is given a prominent role in it: https://bastyon.com/h8st8?s=89e7cf4e13f8e062c7d4d19415ae9e07b79bb4d89b26b079a77c1b0f446d1558&mpost=true

Qortal AT Lottery
Be on the lookout for the next decentralized automated lottery within the Qortal UI! Your chances of winning are completely random! Nobody handles any aspect of this manually (it's all managed by what is called an 'Automated Transaction' and often referred to as 'AT'). In order to buy a lottery ticket, you simply send a set amount of QORT to a specific address (the AT's address), and you can only buy one ticket per Qortal Account. The system will then select a winning 'ticket' at a predetermined block arrival. This is one of many alternate use cases for the AT system of Qortal and makes for a great demo! The AT address will be different for each lottery issued. In the future, the ability to create these lottery ATs and many other types of ATs will be built into the Qortal UI.
Ticket price of previous lotteries: 10 QORT (ticket price is programmable upon AT launch)
Read more about the Lottery System here: https://wiki.qortal.org/doku.php?id=lottery_system

Crowetic Hardware Development "CHD"
Whether a custom laptop, or a QORTector utilizing the RaspberryPi, CHD is offering these products worldwide (shipping out of Reno NV USA). Custom laptops include upgraded storage to SSD, a deactivated Intel management engine, disabled tracking systems, and visual and performance tweaks for full functionality, including the battery and power adapter. Custom laptop builds are also offered if desired! QORTectors include custom kernels (software) to provide optimized cryptographic and security functions for a reasonably priced 5W dedicated minting machine! They will also offer the QORTable device once it is made available. New customized laptops are being listed all the time, so check back often for updated listings! As of March 1st, all CHD laptops will come with multiple desktop environments. These will include a 'windows-like' desktop environment and a 'mac-like' desktop environment so users can choose which they use based on their experience on centralized Operating Systems. Both environments are completely customized for ease of use and appeal. https://crowetic.com
Additional Notes
We had our second historic chain stall in February. This was due to a genesis bug which wasn't fully realized until the names functionality was modified (due to developing the Names Market) and launched on the main net. The solution was to install a new core version and bootstrap if on the 'stuck' block. The network is back on track now, so it's back to the usual, onwards and upwards! For the record, the DevTeam always tests releases in a dev net environment prior to releasing, but sometimes unforeseen events occur only after launching on the main net. The DevTeam is working on a permanent test net which anyone interested could help take part with. More info on that will be coming soon. Please note: users of CHD's laptops who followed Crowe's Ubuntu Desktop installation guide, as well as those with newer QORTector versions sold by CHD, would have automatically recovered from this issue thanks to the 'auto-fix-qortal.sh' script that is setup to run automatically on these devices. Reach out if you're interested in automating your Linux machines with this script! 
A Message From CalDescent
"Qortal is an incredibly complicated system, with over 40 different transaction types. Compare that to most crypto projects, which really only have one type (payment) — or at least just a few variations of the payment type. Qortal's transactions affect the chain state in significant ways, such as adding and updating names, groups, websites, balances, reward eligibility, etc., and it all has to be done in a way that doesn't result in any discrepancies. Qortal's foundational code is close to perfect. You can see that by the number of unit tests that exist in the core, testing various elaborate scenarios to proactively ensure there are no bugs. However, it's not 100% perfect. There have been very minor consensus bugs in the code since the original published version, with a couple more introduced along the way. Even a single line or character out of place in the consensus or transaction processing code is enough to split the network into endless forks or stall the entire chain. In a project like this, there is zero room for error when it comes to the foundational code. And we need a lot more core development and testing resources before it will get to a stage where every one of these lurking bugs is completely fixed."
A Message From Crowetic
"#Qortal $QORT – Now in final stages of #Q-Apps Development. This will allow ANY application to be built on top of Qortal's infrastructure. You think NFTs are useful, you've not seen ANYTHING yet. ;)"
Motivational Quote
 "Aim for the stars and maybe you'll reach the sky." — Reinhold Niebuhr
Join Us!
Discord: https://discord.gg/UqhQCYjVw2
Telegram (general chat): https://t.me/qortal_official
Telegram (tech support): https://t.me/qortalchat
Twitter: https://twitter.com/qortal_official
Website: http://qortal.org/
Wiki: http://wiki.qortal.org/